Studio One is fortunate to have the best staff in north valley. Not only do we have top level instructors for workshops and specialty events, we also have international instructors on our weekly schedule.
Luke Scherba
Studio Owner, Dance Instructor, and DJ

Cell: (530) 520-9289
Office: (530) 345-9465
Luke@StudioOneBallroom.com
With over 12 years of dance lessons, nearly 10 years of DJ experience, and eight years of dance instruction experience, Luke Scherba has made a full time career of dancing and being in the dance community. Because it is one of his biggest passions, Luke has dedicated both time and money to build a strong dance scene in the Northern California area, benefiting both the community and dancers alike.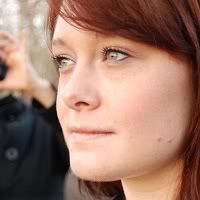 Kylee Starr Zimmerman-Pearn
General Manager, Dance Instructor

Office: (530) 345-9465
Kylee@StudioOneBallroom.com
Kylee has been ballroom dancing since 2006 when she started at Chico State's ballroom dance club program. Since then she has been a teachers assistant for the ballroom dance classes and was the Ballroom Dance Club president at Chico State. In 2008 she started working at Studio One where she is now the general manager and a dance instructor. Her favorite dances are West Coast Swing, Night Club 2 Step and Argentine Tango. She has competed in West Coast Swing and is training to compete in Ballroom. She loves the community of dancers in Chico and hopes to encourage and support new dancers into the dance community.




STUDIO ONE's Instructors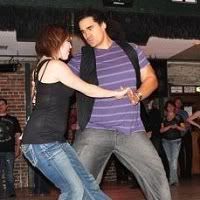 John Piper
Dance Instructor






Megan Grandfield
Dance Instructor
Megan has been dancing since 2002, when she starting taking the Lindy Hop and West Coast workshops at Chico State. After participating with the Ballroom dance program through Chico State and teaching the West Coast workshops for 3 years, she then moved to teaching at Studio One when it opened at it's first location.
West Coast Swing is her favorite dance, as she has been dancing and competing in it since 2004 and currently competing in the advanced division. In addition to teaching and competing, Megan has been helping coordinate and run dance conventions in Chico, Reno and Palm Springs. One of the things she loves most about dancing is the wonderful sense of community and hopes to encourage new dancers and keep our dance scene growing and happy!


Gabe Muñoz
Dance Instructor
Jonathon Taylor
Dance Instructor
Jonathan has been dancing ballroom and west coast swing for over 9 years. He has enjoyed competing in American Smooth and Rhythm style ballroom with his partner Rachelle Irby for the past 7 years, and currently competes in the advanced level in west coast swing. Jonathan has also recently become a judge at west coast swing conventions. Jonathan uses dance as a form of self expression and a medium for creativity, he wants his students to have fun and express themselves. His favorite dances are waltz, west coast swing, and Argentine tango.
Rachelle Irby
Dance Instructor
Rachelle has been dancing for over 10 years and has 8 years of choreography and instructor experience. She has competed in American Smooth and Rhythm style ballroom with her partner Jonathan Taylor for 7 years. She has co-choreographed three plays for the Paradise Adventist Academy and numerous wedding dances for couples and father-daughter dances. Rachelle has a passion for dancing and strives to instill the joy she get from dancing into all of her students. Her favorite dances are waltz, tango, and rumba.
Gloria Hylton
Dance Instructor
STUDIO ONE Special Guest Instructors
Joel Minden:
STUDIO ONE Dance instructor, International Ballroom Dance Competitor
www.ChicoBallroom.com





Olivia Ogden
All Star West Coast Swing dancer with Champion Points, Dance Instructor





Nick Hughes:
Dance Instructor
Laurie Barnes:
Dance Instructor
STUDIO ONE
707 Wall Street Chico, CA. 95928
(across from Shuberts Ice Cream and The Boys and Girls Club)
(530) 345-9465
Luke@StudioOneBallroom.com
Site Design by: Scherba Media